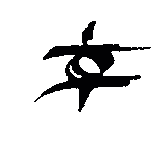 JUSTICE ABROAD.org
our goals:
For the long term:
Encourage and facilitate political analysis and action among US citizens and their friends in Europe through outreach and activities, both separately and in common.
In the short term:
Encourage and facilitate discussion and action in support of an American progressive agenda:
Health Care for All
College for All
Minimum Wage
Voter Access
Justice Reform
Wealth Redistribution
Renewable Energy
Tax Reform
A running list of progressive candidates, recently elected and soon-to-be. Find your own, and vote. Even from abroad.
events:
Friday, December 8, 10:30 - 1:30 pm
150 Jahre Arbeiterbildungsbewegung
STADTSAAL
Mariahilfer Str. 81, 1060, Wien


Monday, December 11, 7:00 pm
Our Revolution Vienna Meetup
CAFE HUMMEL
Josefstädter Str. 66, 1080


Saturday, February 3, 2018 9:00 - 2:00 pm
Politische Wahlkämpfe im internationalen Vergleich
Hosted by SPÖ Wiener Bildungszentrum
Praterstraße 25, 1020, Wien
idefix.wiener-bildungsakademie.at