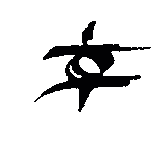 JUSTICE ABROAD.org
our goals:
For the long term:
Encourage and facilitate political analysis and action among US citizens and their friends in Europe through outreach and activities, both separately and in common.
In the short term:
Encourage and facilitate discussion and action in support of an American progressive agenda:
Health Care for All
College for All
Minimum Wage
Voter Access
Justice Reform
Wealth Redistribution
Renewable Energy
events:
Saturday, September 22, 12:00 noon:
Wien Museum, Vienna:
Moishe Postone: "Marx in the Age of Trump."
"Is Donald Trump the apotheosis of global capitalism or its demise?" Or both, maybe?
Thursday, November 9
Aspangbahnhof Memorial, Vienna
Kristallnacht Commemoration
Because Nazis have consequences. Details to be announced.
Sunday, December 3

An inspiration to all those politicians who fearlessly call to be rescued by the people they themselves have relentlessy screwed.